Below you will find answers to our most common questions from our range of hosted cloud services.
Hosted Desktops
What is the minimum number of users?
---
The minimum number of users is 1. Even as a single user you can benefit from having a hosted remote desktop server.
---
How secure is my data?
---
Extremely secure. Our UK based data centre is ISO 27001 cetified.
Each user will be supplied with a unique login and password. They will also be required to connect their device to a VPN which will provide encryption between their device and the pro cloud server. The above combined with state of the art technology make it safer than storing it onsite. Significant investment would be needed to make an onsite solution match the security and reliability of Pro Cloud's hosted remote desktops.
---
How easy is it to add users?
---
One of the main advantages of a virtual server is it's scalability. Adding users as your company grows literally takes minutes. On the other hand it is just as simple to reduce users meaning you only ever pay for what you need. The same applies to Hard Disk space meaning you only pay for what you need.
---
Is my data backed up
---
Absolutely. We store 90 days worth of geo-redundant backups as standard. This means that your data is backed up to another data centre in a different location, so in the event of a disaster your data will be secure.
---
What is a Hosted Virtual Desktop?
---
A hosted virtual desktop is a desktop that a user connects to from any device with an internet connection. The look and feel of the desktop will be the same as if you were working on a normal computer. The advantages of a hosted desktop is that you can connect from anywhere and access all your data and applications as they are stored in a secure data centre.
---
Is the Hosted Remote Desktop option expensive?
---
No. Hosted Remote desktops allow you to use enterprise level Hardware at an affordable monthly cost. When comparing this to the cost to buy and maintain on site servers the including outsourcing IT or employing IT staff Hosted Remote Desktop option is almost certainly going to save you money.
---
Can I arrange a demo?
---
Absolutely. You can get in touch with us on the contact page and one of our team will be in touch to show you what we can offer.
---
Is my data stored in the UK?
---
Yes. All of our data centres are based in the UK and are ISO certified.
---
Not found what your looking for?
---
No problem. Please contact us via chat or the "contact us" section and we will be happy to answer any questions.
---
---
IT Support
What is the price for IT support
---
We do not believe one size fits all so the cost will be dependent on factors such as number of users and level of support needed. We believe that we offer the best value for money service possible so contact us to see if we can reduce your current IT costs.
---
Are your staff relevantly qualified?
---
Yes all of our staff are Microsoft Certified professionals.
---
What is the minimum number of users?
---
1 - We welcome single users!
---
I don't know what sort of IT support is best for me!
---
This is a really common question so don't be afraid to ask! Information Technology is a minefield and it's easy to understand why people often don't know what sort of IT infrastructure and support best suits their business. We offer a free no obligation consultation to assess your current IT setup and suggest ways to improve in line with what you are trying to achieve.
---
---
Hosted Email
What is Hosted / Managed Email
---
Managed email services are a secure, low-cost and business-grade alternative to email services offered by free email providers, domain name registrars or in-house managed email server.
---
---
Microsoft365 / Office365
What is Microsoft365?
---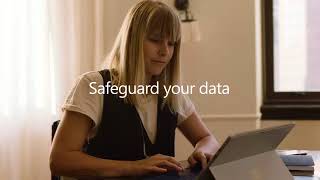 ---
---
Microsoft365 Business Voice
What is Microsoft 365 Business Voice
---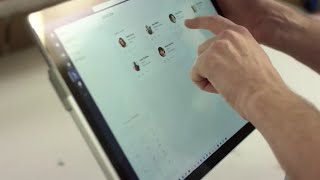 ---
---
Windows Virtual Desktop
What is Windows Virual Desktop
---
Windows Virtual Desktop is a desktop and app virtualization service that runs on the cloud. It has the same look and feel as a traditional desktop that can be accessed anywhere in the world from any device.
---
---
Pro Cloud Solutions is a trusted Microsoft partner with over 15 years' experience in cloud IT technologies.
​
We understand you want to concentrate on your core business without the headache of maintaining IT infrastructure. We provide enterprise level cloud technology solutions to companies that are looking to move away from local IT infrastructure.
So whether it's supporting and managing Microsoft 365 products or providing hosted desktops to securely run all applications.